In the nearby Hambroekplas you can enjoy swimming in natural water.
For those who want to visit our historical heritage, the 8 Castle Route is highly recommended. A bike ride around Vorden of about 34 km.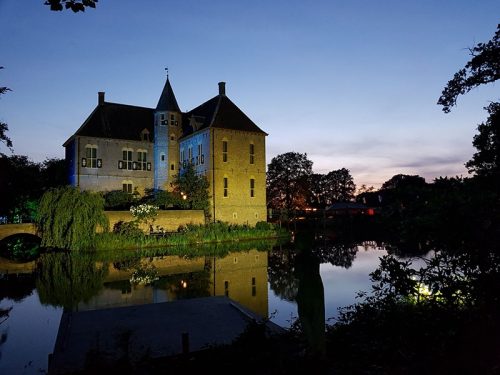 Want to let loose in a true play paradise in nature? Then visit the Climbing Forest in Ruurlo. You can climb for no less than 3 hours via different routes, completely adapted to your level. Open all week from 10 a.m. to 6:30 p.m., suitable from 6 years old. Buy your ticket in advance at https://klimbos.nl/.
Lovers of minerals, gemstones and fossils can indulge themselves in the Crystal Museum in Borculo. It is a small-scale, personal museum where you can delve deep into history. Look at https://kristalmuseum.nl/openingstijden for the current opening hours.
Within cycling distance of Haarlo is the characteristic Borculo where a number of restaurants and, among others, the Crystal Museum are located.
Diepenheim, a little further away, is also worth a visit.
And then of course there are our bird friends: many owls you can hear and sometimes see at dusk: tawny owls breed in the owl box in the oak in the yard: to our regret they have chased away the barn owls that nest in the barn (for decades). Little owls sometimes breed in the garden. There are many woodpeckers (green, spotted and black), red tails and a variety of other songbirds.